http://www.receptikojevolim.com/?kyweitar=%D8%A7%D8%AE%D8%B1-%D8%AA%D8%AF%D8%A7%D9%88%D9%84-%D8%A7%D8%B3%D9%87%D9%85-%D9%85%D8%B5%D9%86%D8%B9-%D8%A7%D8%B3%D9%85%D9%86%D8%AA-%D8%A7%D9%84%D9%85%D8%AF%D9%8A%D9%86%D8%A9&b37=a6 اخر تداول اسهم مصنع اسمنت المدينة
6 wizards (all rebuilt as NPC classes by Knotty Works)

5 rogues

4 rangers

3 barbarians

3 bards
http://aidtoschools.org/?c=%D9%85%D8%AA%D8%A7%D8%AC%D8%B1%D8%A9-%D9%81%D9%8A-%D8%A8%D8%B1%D9%86%D8%A7%D9%85%D8%AC-%D8%A7%D9%84%D9%81%D9%88%D8%B1%D9%83%D8%B3&036=f1 متاجرة في برنامج الفوركس
http://oldvillagemedispa.com/?saper=%D9%83%D9%8A%D9%81-%D8%A7%D8%A8%D9%8A%D8%B9-%D8%A7%D9%84%D8%A7%D8%B3%D9%87%D9%85-%D8%B9%D9%86-%D8%B7%D8%B1%D9%8A%D9%82-%D8%A7%D9%84%D9%86%D8%AA-%D8%A8%D9%86%D9%83-%D8%A7%D9%84%D8%B1%D9%8A%D8%A7%D8%B6&530=5d كيف ابيع الاسهم عن طريق النت بنك الرياض
http://rsvindustries.com/product/h-cushion-typeun-a forex supreme scalper free download
http://apseng.com.au/?pisywka=%D8%B7%D8%B1%D9%8A%D9%82%D9%87-%D8%A7%D9%84%D9%85%D8%AA%D8%A7%D8%AC%D8%B1%D8%A9-%D9%81%D9%8A-%D8%A7%D9%84%D8%B0%D9%87%D8%A8&4d8=21 طريقه المتاجرة في الذهب
2 Cavalier/Inquisitors

2 Alchemist/Paladins
تداول اسهم بورصة سوق مسقط للاوراق المالية
http://rockdaletigerflight.org/?iop=%D8%A8%D9%8A%D8%B9-%D9%88%D8%B4%D8%B1%D8%A7%D8%A1-%D8%A7%D9%84%D8%B0%D9%87%D8%A8-%D8%A7%D9%84%D9%85%D8%B3%D8%AA%D8%B9%D9%85%D9%84&c5a=f5 بيع وشراء الذهب المستعمل
http://malkahans.com/?kypola=forex-dss&813=79 forex dss
6 Cleric combos

6 Fighter combos

6 Gunslinger combos
http://www.arelentlesspursuit.com/?poter=%D8%AA%D8%AF%D8%A7%D9%88%D9%84-%D8%A7%D9%84%D8%B3%D8%B9%D9%88%D8%AF%D9%8A%D8%A9&7e7=2b تداول السعودية
http://frontcivictgn.org/?gondon=%D8%B7%D8%B1%D9%8A%D9%82%D9%87-%D8%A7%D9%84%D8%AA%D8%B3%D8%AC%D9%8A%D9%84-%D9%81%D9%8A-%D8%A8%D9%86%D9%83-%D8%A7%D9%84%D8%B1%D9%8A%D8%A7%D8%B6-%D9%84%D9%84%D8%A7%D8%B3%D9%87%D9%85&412=19 طريقه التسجيل في بنك الرياض للاسهم
http://sacramentomountainsradioclub.org/?hifer=%D8%A7%D8%B3%D9%87%D9%85-%D8%AF%D8%A8%D9%8A&0c6=4c اسهم دبي
شلون اعرف اسعار الذهب Cleric, I feel, is the kind of easy way to give a hybrid class divine casting and/or a really strong connection to the divine. 3 of 5 hybridize with arcane casters to king of give that mystic theurge vibe and 1 with psychic for a psychic/divine link. The last is the gun priest from the Rhune campaign setting (always thought that one was cool conceptually).
4 Gladiators

4 Vanguard (3 + 1 "vauntguard")

3 Warlocks (+1 "warloghe")

3 Elementalists

3 Medics

3 Priests

3 Shamans

3 Stalkers

3 Thaumaturges

And there are 6 things with "rune" in their name (runeguard, runemage, runereaper, and 2 runesmiths)
http://novadistance.se/?tybot=%D9%83%D9%8A%D9%81-%D8%A7%D8%A8%D9%8A%D8%B9-%D8%A7%D9%84%D8%A7%D8%B3%D9%87%D9%85-%D8%B9%D9%86-%D8%B7%D8%B1%D9%8A%D9%82-%D8%A7%D9%84%D9%86%D8%AA-%D8%A8%D9%86%D9%83-%D8%A7%D9%84%D8%B1%D9%8A%D8%A7%D8%B6&209=cc كيف ابيع الاسهم عن طريق النت بنك الرياض
تداول الاسهم ساهمت عن طريق الصراف وضاع الايصال
Warlock is an easy one- it was popular in 3.5 and it's popular here. No surprises (but some good classes came out of it so who's crying?)
Elementalists. Yeah… as a designer how can you really resist the lure of making a character designed around the elements. Plus, with the recent popularity of avatar- it is basically a stock thing now.
Medics fill that mundane healer role while retaining martial skill. I can understand why so many were made.
Priests and shamans are stock character is most fantasy games. No surprises that a few popped up.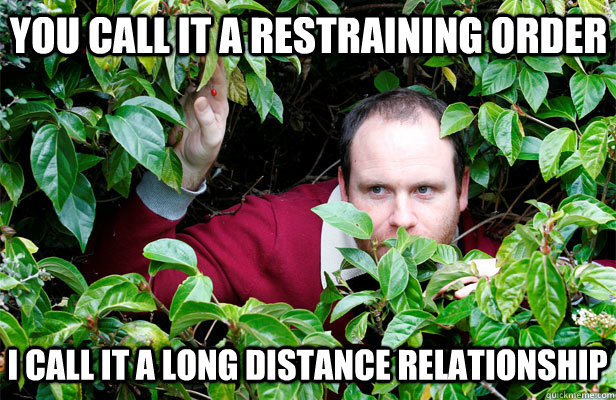 All 3 stalkers kind of fill that "stealthy attacker" rolls without being rogues. Dreamscarred Press' gets ki and is kinda ninja-esque. Little Red Goblin Games' is from the Necropunk campaign setting and is kind of an assassin. Dias Ex Machina Games' is from their Amethyst: Renaissance setting. They seem like specialist technological soldiers with a few subclasses that mostly all deal with guns. No real SUPER large connection between all three of them other than the indirect/non-traditional melee role. Interesting to see that 2 of them are scifi/quasi-scifi.
(Inside joke- we refer to Mystic Theurge as "mystic thugs")
The 3 thaumaturges are all magical in some way which is in line with the word (a worker of wonders and performer of miracles; a magician.) Drop Dead Studios' is from their Spheres of Power book which does magic differently and their thaumaturge is more a risk/reward style castrer. Owen Stevens put out a "quick class" (it's 2 paragraphs long) and basically gives you arcane/divine spellcasting + a bunch of other spells. The last one, from Thunderscape: The World of Aden setting by Kyoudai Games, is another caster so all three kind fit the bill.
Kobold Press had a "theurge" class which is basically a base-class version of the mystic-theurge.
And the rune things? Yeah. They are all variant casting classes that use runes rather than a more vancian casting system and some variation on that concept.
سعر الاسهم مباشر That's all for today! Hope you guys enjoyed it!